Welcome to Year 3!
Year 3 is the beginning of your child's learning in Key Stage 2. It is an exciting year, as the children enter a new phase in their primary education.
The transition from KS1 to KS2 can be a big step as there are different expectations. For example, pupils should be able to work more independently, manage homework and be more organised. We expect our children to be self-motivated learners with a positive approach. We will work with your children to build on the foundations set in KS1 and develop these skills further.
We want your child to get off to a great start. Your children should be able to remember their book bag, know on what days PE is on and be able to talk confidently about what topics we are covering in class and their own learning objectives and targets.
In Year 3 we have 2 classes named Willow and Rowan.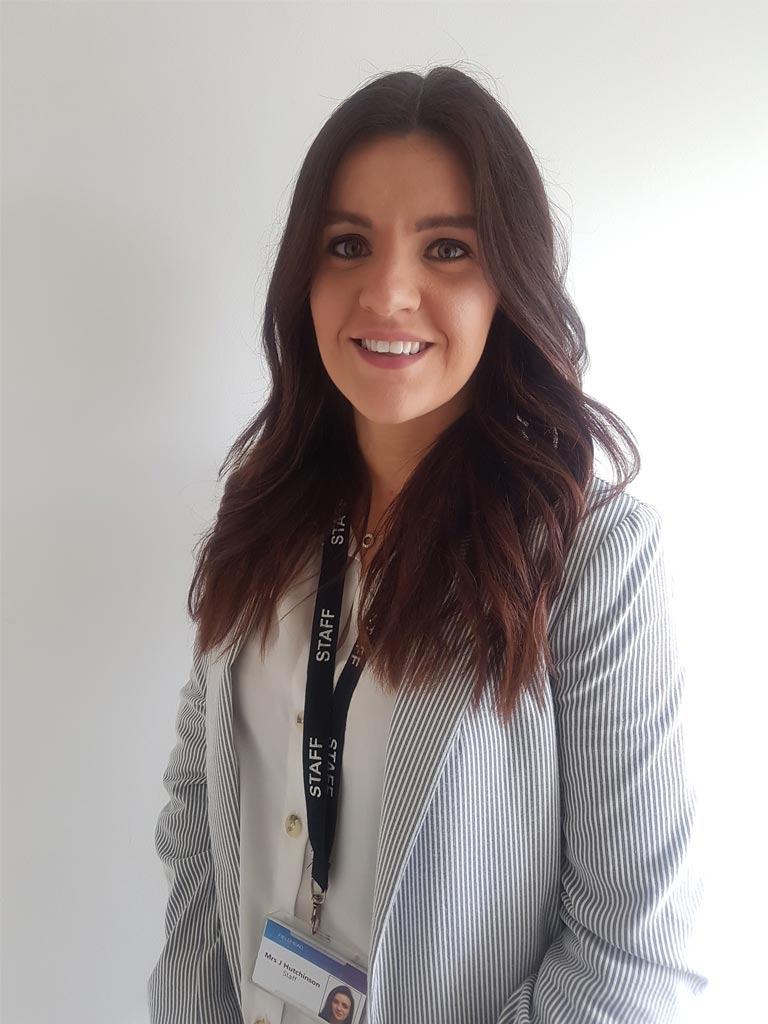 Miss Hutchinson – Willow Teacher
When I was little, my dad read many stories to my brother and I but he would ALWAYS shut the book at the most exciting part and leave us pondering all the possibilities until we got the opportunity to read the rest the following evening! Now I'm a teacher, I love to create this awe and wonder for children too! Every child who walks through the classroom door is unique and special in their own way and I feel very fortunate to be able to offer a guiding hand to nurture and inspire them on their learning journey.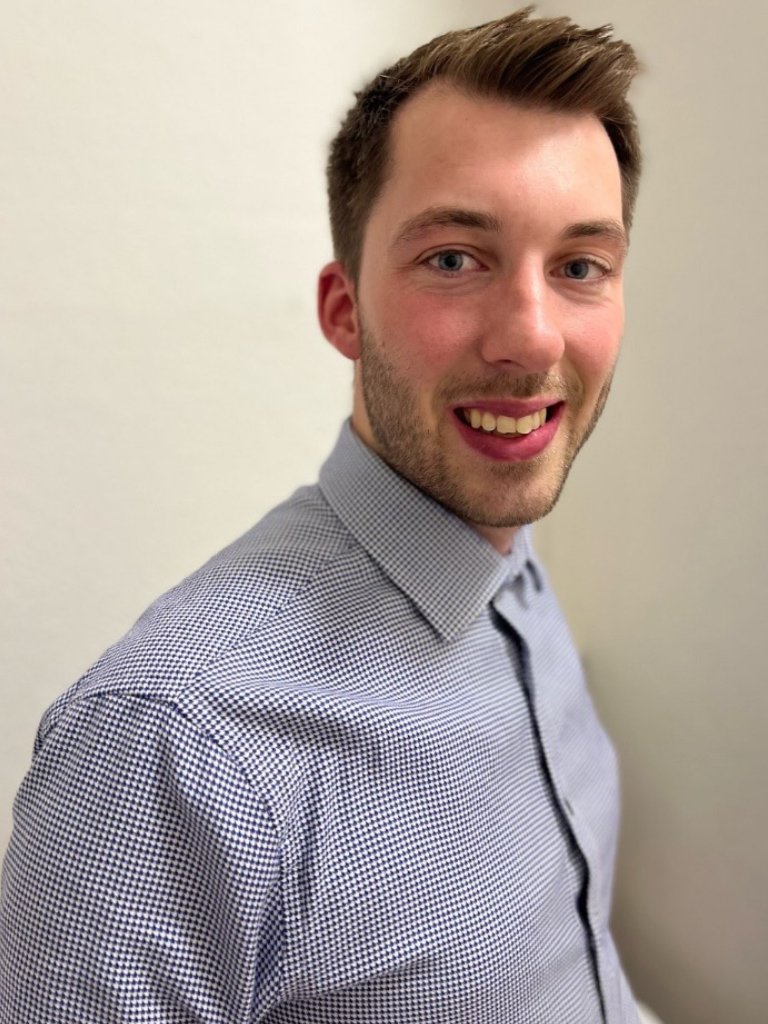 Mr Maggs – Rowan Teacher
I always give the children in my classes the chance to get up from their seats and be active in finding alternative ways to learn. My classroom is always full of discussion and I am looking forward to seeing the children develop as learners and as children. My favourite subject to teach is Science because I love completing investigations and demonstrating to children experiments that they are witnessing for the first time. In my spare time I enjoy all kinds of sport, especially football. I am a season ticket holder at Grimsby Town F.C.
We have an exciting curriculum in Year 3 and will be learning about many interesting topics such as: The Stone Age, Rainforests, The Romans, Ancient Egypt and local history, as well as developing skills in other areas such as computer programming, music and cooking. I'm sure the children will have an amazing year and love their learning. It will be an enjoyable but challenging year.
In year 3, all of our teaching is guided by the National Curriculum, which ensures that children gain the necessary knowledge and skills as they move higher up the school. We endeavour to make every lesson engaging and valuable, so that the children build an all-important love of learning. We plan in a cross-curricular fashion, so that children's knowledge in one subject supports their learning in others, which makes for an exciting learning journey.
Trip, visits and learning beyond the classroom
As well as the fun learning that takes place in school, the children also have the opportunity to go on numerous school trips to extend their learning – we love getting out of the classroom! For example, on our most recent trip, to Murton Park, the children became Roman Auxilliary soldiers for the day and learnt how to defend their fort.
We also like to make lots of use of the local area to enhance the children's learning. We often visit Skelton Woods, opposite school, and most recently used it to launch our Stone Age topic where the children dressed up and practised their den building skills! Each term the class will also get the chance to visit Whinmoor library where they will have the opportunity to choose a new book.
In Year 4, the children get the opportunity to attend their first school residential. We know this can be a daunting experience for some children so in preparation for this, in the summer term of Year 3, the children get the opportunity to take part in a school sleepover. This gives the children the comfort of being in a familiar environment so that they are better prepared. It is also great fun!
Romans soldiers for the day, Murton Park.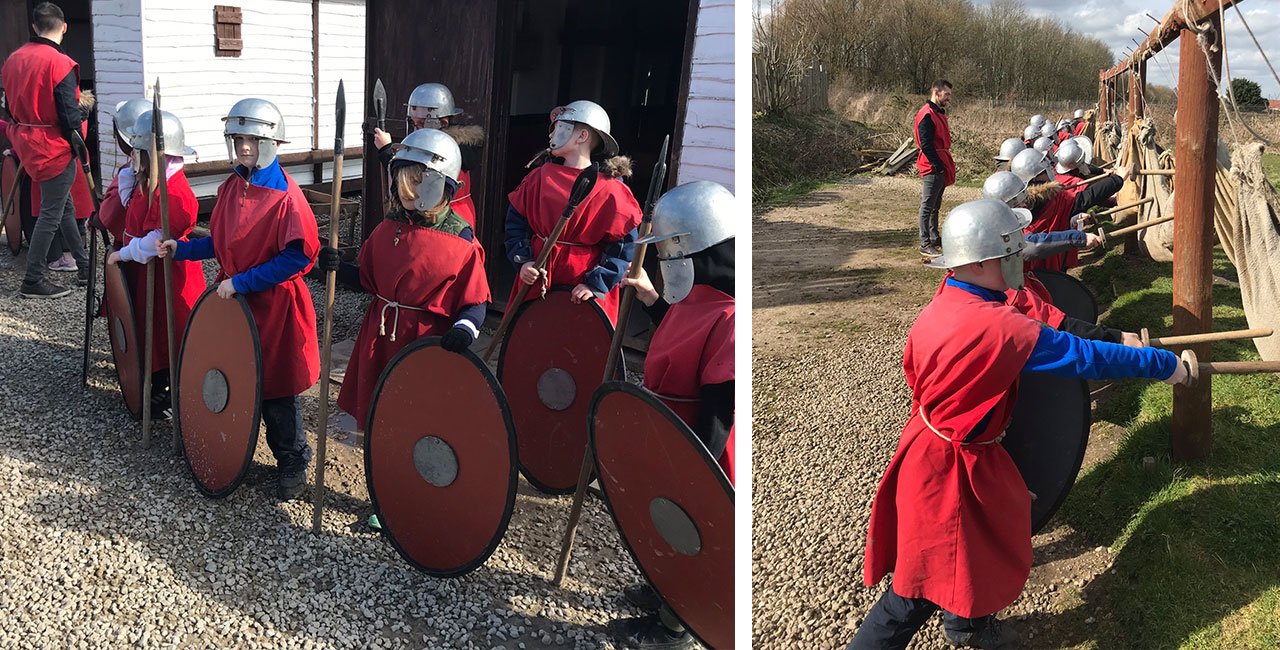 Trip to the Jewish Heritage Centre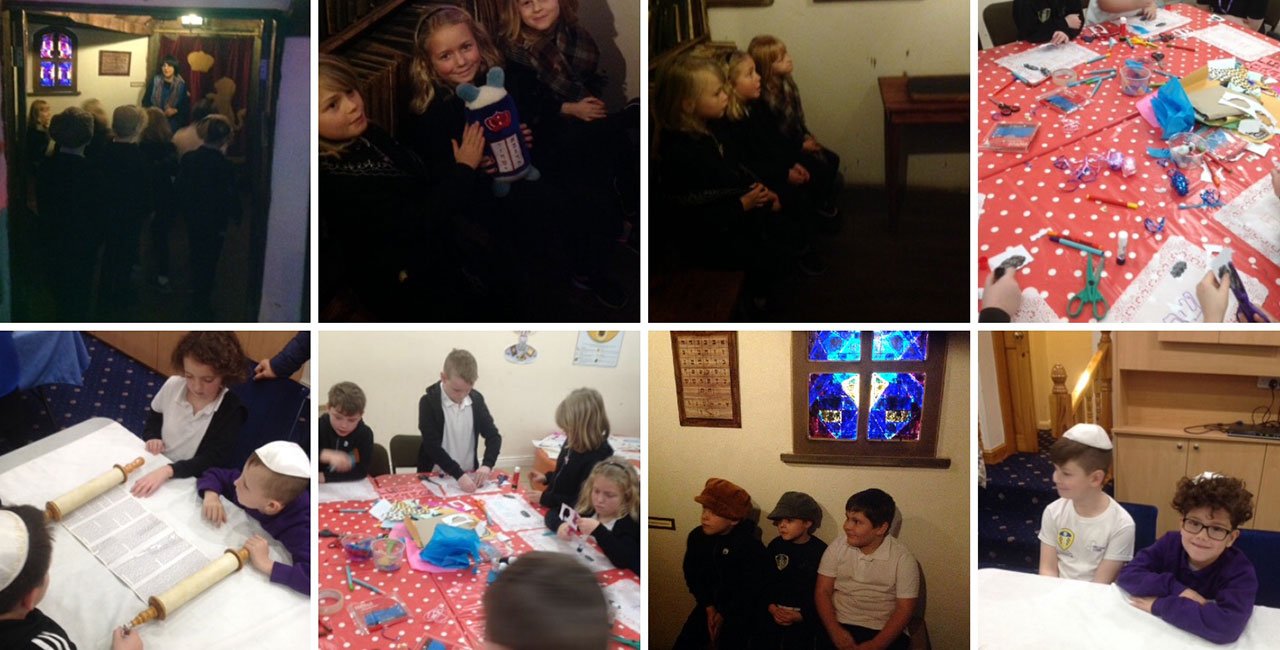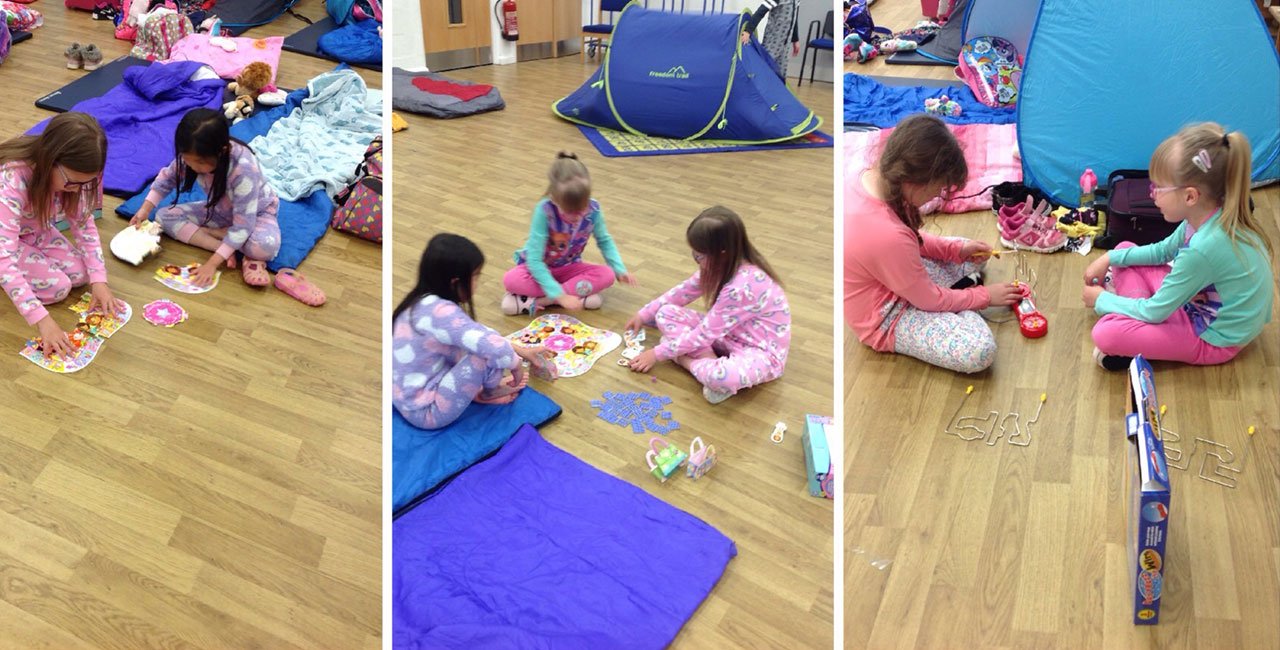 Y3 visit to Whinmoor Library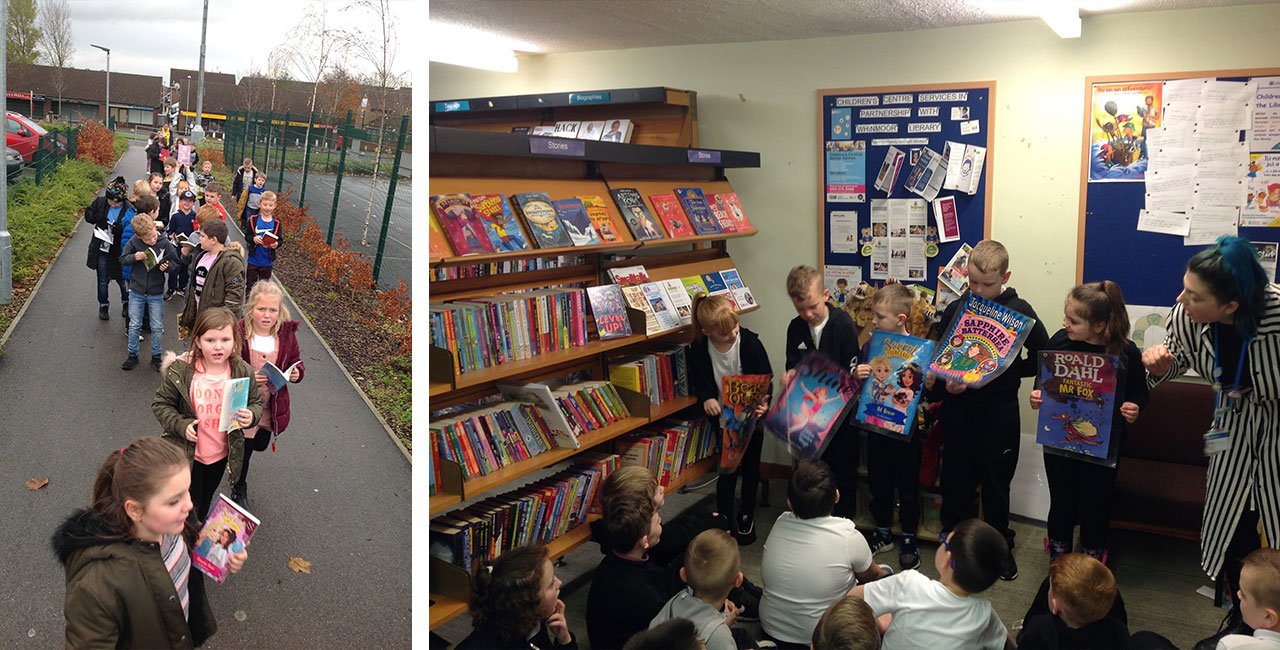 Stone Age topic launch day and visit to Skelton Woods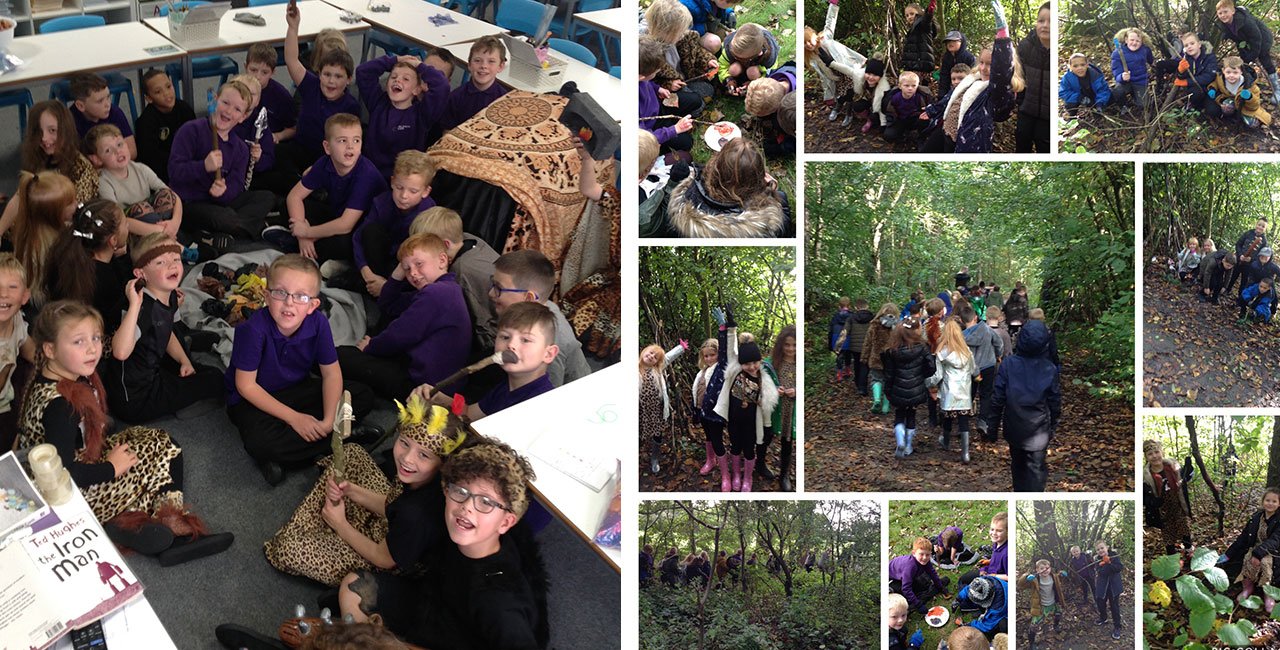 Books we will be reading in Year Three
Supporting learning at home
Listen to your child read. Reading is essential in developing children's knowledge and understanding of the world. Your child will have a reading book and be heard read in school each week. It is also essential that you find time in the week to listen to your child read – the more opportunities they get to practise, the better.
Read stories to your child. As well as listening to your child read, it is still really important that you read to them. Hearing stories helps children learn how to read better. Talk about what you have read too. Talking together is a good way to deepen their enjoyment of books, their understanding of stories and the way they are written.
Visit the BBC website for help and activities linked to all parts of the curriculum. https://www.bbc.co.uk/bitesize/primary
Websites with games and activities to help support their maths learning: https://www.coolmath4kids.com/math-games and https://www.topmarks.co.uk/
Other games and activities can help with maths, too: jigsaws and Lego for space awareness; card games for logic, as well as addition and subtraction.
Help you child practice their times tables. In Year 3 they revise the 2x, 5x and 10x tables (from KS1) but also learn the 3x, 4x and 8x tables. TT Rockstars can help with this too – your child has their own password to practise their times tables at home – https://ttrockstars.com/
Help them learn any spellings sent home. https://www.spellingshed.com/en-gb
Finally, last but definitely not least, talk with your child. This helps widen vocabulary and models sentences for them and will, in turn, help improve their writing.